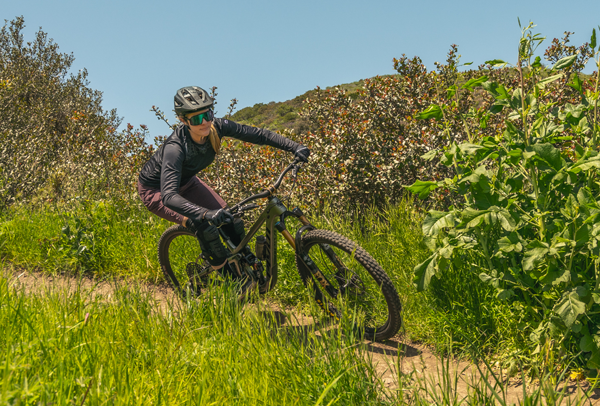 A Cycle of Sustainability
HOW WE'RE DOING OUR PART FOR THE PLANET
In order to reduce the impact of ZOIC products on the environment, in 2021 we committed to make our most popular shorts and liners from fabrics made with at least 85% recycled content. As a result, over 80% of the products we have made since then meet or exceed this recycled content threshold.
Performance fabrics such as we use in our products are woven from polyester yarns. Polyester offers benefits such as durability and moisture wicking, but it is also an oil-based man-made fiber. In the production of virgin polyester, the extraction of oil, refinement for textiles, and production of fabric can all produce toxic emissions and waste that are harmful to the environment. Fortunately, recycled polyester can readily be made from post-consumer waste such as water bottles, keeping waste *out* of landfills, and extensive infrastructure exists to support this conversion.
To ensure the quality and compliance of the recycled polyester we use, we source fabrics from bluesign APPROVED partners. bluesign is an international standard that identifies the responsible and sustainable manufacturing of textile consumer products. bluesign APPROVED partners like those in the ZOIC supply chain comply with rigorous production, measurement, and reporting requirements to earn this accreditation.
If you are concerned about your carbon footprint, you can shop ZOIC confidently knowing that our products made with recycled polyester support a cycle of sustainability.